Where can I find antiques in San Diego?​India Street Antiques in San Diego has been importing antique and vintage furniture from Europe since 1991. You will find our showroom in the midtown NoLi (North Little Italy) Art & Design District.We carry eras and styles of furniture to suit every decor, mood, room, home, office, vacation rental, photography studio, and film/television set. Danish Modern, Mid-Century Modern, Spanish Revival, Rustic, High Victorian, Mission, Arts and Crafts, Eastlake, American Oak, Craftsman, Art Nouveau, Art Deco, English Cottage, Renaissance Revival, Rococo, American Federal. We stock furniture crafted of different woods with a steady rotation of Mahogany (American, English, French), Rosewood (French, Italian, Danish, English), Cherry, Walnut (English, American), Oak (English, American), Teak (Danish), Pine (British and American), and other fruit woods.
Visit our showroom or contact us with your searches. Rentals available for television, film, photo shoots, and real estate staging. Please inquire via email, telephone, or in person.

​Open Daily 10:30 - 5:30
​
​
Payment Options: Visa, MasterCard, American Express, Discover, Debit, Cash, PayPal
​To view customer photos, visit our Pinterest Board,
"Everything In Its Place"
(Link will open in a separate window)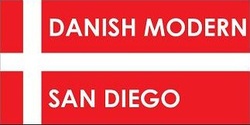 ---