Where can I find antiques in San Diego?​India Street Antiques in San Diego has been importing antique and vintage furniture from Europe since 1991. You will find our showroom in the midtown NoLi (North Little Italy) Art & Design District.

​For a list of other antique and resale stores in San Diego, visit www.antiqueable.com/.Where can I find a selection of furniture styles in stock?India Street Antiques stocks styles of furniture to suit every decor, mood, room, home, office, vacation rental, photography studio, and film/television set: Danish Modern, Mid-Century Modern, Spanish Revival, Rustic, High Victorian, Mission, Arts and Crafts, Eastlake, American Oak, Craftsman, Art Nouveau, Art Deco, English Cottage, Renaissance Revival, Rococo, American Federal, Medieval Revival, Jacobean, Provincial, French Country. Where can I find real wood furniture in San Diego?India Street Antiques stocks furniture crafted of many different woods with a steady rotation of Mahogany (America, England, France), Rosewood (France, Italy, Denmark, England), Cherry (America), Walnut (England, America), Oak (England, America), Teak (Denmark, England, Scotland), Afromorsia (African Teak), Pine (Scotland, Germany, Ireland, England, America), Ash (England, America), Beech (Spain, America), Birch, Carpathian Elm (England), Tola (England, Denmark) and many more! Where can I rent period furniture?India Street Antiques
rents furnishings for television, film, photo shoots, and real estate staging. Please inquire via email (
antiques@indiastreetantiques.com
), telephone (619-231-3004),text (619-634-9041), or in person at our showroom (2361 India Street, 92101).
How do I get my furniture home?
Furniture purchases at
India Street Antiques may be delivered or shipped to your home and office. Free estimates for crating, freighting, shipping, delivery, curbside, white glove, insurance.Where can I get my furniture repaired in San Diego?

India Street Antiques has a full service, onsite workshop. Free estimates available for repair, restoration, refinishing, modification, and customisation. Contact us regarding your needs. We can help rectify damage from smoke, movers, careless handling, wear and tear. For examples of our work, visit our Houzz Pro page: http://indiastreetantiques.houzz.com/ How do I get white ring marks off my table?

India Street Antiques sells Howard products, which include Restor-A-Finish. Used with #0000 steel wool, a soft cloth and a little elbow grease, Howard's Restor-A-Finish will lift white marks out of the lacquer, thus preventing moisture from seeping into the wood and creating black marks that cannot be removed. Restor-A-Finish comes in a rainbow of wood tones. If you are not sure which tone to purchase, or you have a variety of woods, we recommend NEUTRAL.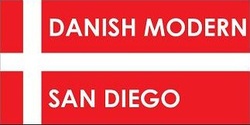 ---